Bentley Arnage
In 2008, the Bentley Arnage celebrated its 10-year anniversary as the flagship model of British company Bentley Motors Ltd. This luxury sedan, owned by the Volkswagen Group, is available in three variants, all of which are equipped with the same engine.
The standard model, Bentley Arnage R, has a wheelbase of 3.5 meters. Its V8 engine boasts 6.75 liters of cubic capacity, delivering 456 horsepower and accelerating the 2.6-ton sedan from 0 to 100 km/h in just 5.5 seconds. The Bentley Arnage RL, with a wheelbase extended by 25 cm, achieves a similar speed with only a slightly slower acceleration.
Both variants share a regulated maximum speed of 270 km/h. The sportiest version, the Bentley Arnage T, is slightly lighter and reaches 507 horsepower, propelling the vehicle from 0 to 100 km/h in just 5.2 seconds. However, its top speed is electronically limited to 288 km/h.
The interior of the sedan exudes elegance, featuring exquisite root wood and the finest leather. It includes amenities such as a cocktail compartment, navigation system, and automatic climate control. Despite its high fuel consumption of 19.5 liters of Super Plus per 100 km, the sedan's large tank allows it to cover a distance of 500 km before needing to refuel.
The price of the Bentley Arnage is at a premium level, but a journey in this vehicle guarantees pure pleasure! Although the luxury sedan was replaced by the Bentley Mulsanne at the end of 2010, used Bentley Arnage models are still available in the auto market. Whether you're looking for a new or used luxury sedan, this website offers a wide selection of sedans to suit your preferences.
Images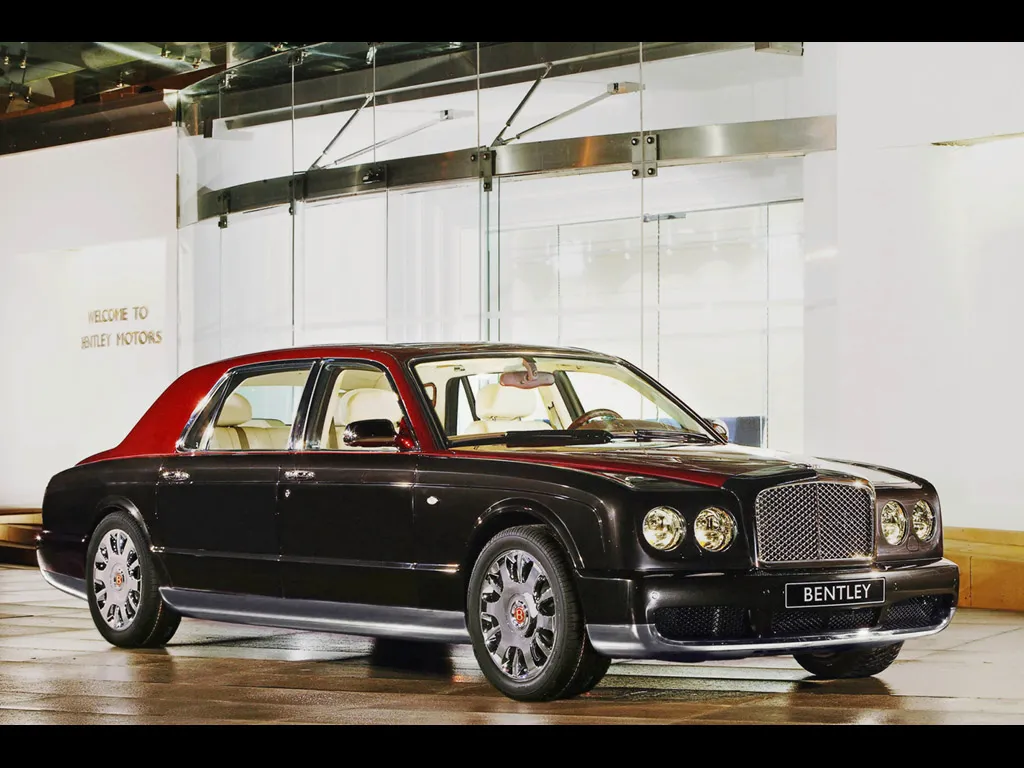 Related